2020 Athletic Ceremony (May 21, 5:30 PM)
Applications are being received for the 2020-21 school year.
Online Learning (Current Students)
As the threat of the Coronavirus changes our lives daily and sometimes hourly, it is our goal to provide an excellent academic education as we provide consistency and normalcy for our students in the days ahead. Thank you for your patience and flexibility as we pursue live and interactive learning!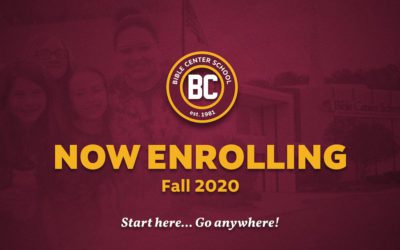 Bible Center school has continued to educate students in the middle of a pandemic during which everything has been unpredictable and constantly changing....
read more
Start here... Go anywhere!
Preschool | Elementary | Middle School
 A ministry of
 Bible Center Church