Moments that Matter
How does Bible Center School make a meaningful difference in the lives of our students and their families, and in the community? Find out…
Daily 5
Cultivating a love of literacy in Kindergarten and 1st Grade students by focusing on five specific skills. Read more…
Middle School Advisory Groups
Faculty- and staff-led small groups designed to build positive and meaningful relationships among peers. Read more…
Bible Center School will host the 19th annual Veterans Day Program to honor the men and women who have served and protected our country. Our guest speaker...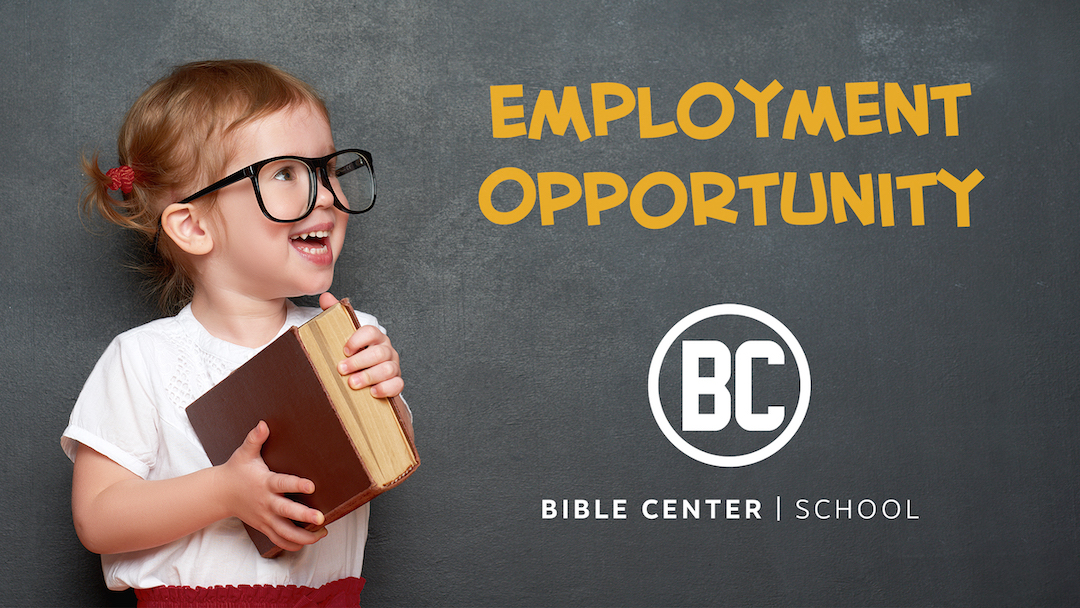 Part-Time position includes: Lunchroom Supervisor, Library Helper, Aftercare Coordinator M/W/F: 11:00 AM-5:30 PM Tu/Th: 12:30 PM-5:30 PM Email Principal Stephanie Schafer if you are interested.
Tuesday, October 15 • the RIM Parents of children who have birthdays in October are invited to join their child for lunch. Pick up your child from the lunch room, and head to the RIM! Parents may bring lunch (fast food, etc.) if they'd like. Lunch times: K -...
Start here... Go Anywhere!
Preschool | Elementary | Middle School
A ministry of Bible Center Church