Applications are being received for the 2020-21 school year.
Reopening Plan for 2020-21
In accordance with Governor Justice's decision to extend the closing of West Virginia schools, BCS will reopen on Tuesday, September 8.
We continue to seek the best way to serve and meet the needs of our families while prioritizing the health and safety of our families.
Both physical and online education will be provided.
Families will have the option to participate in the type of learning that best meets their needs in this season.
View the Reopening Plan & Guidelines for complete information.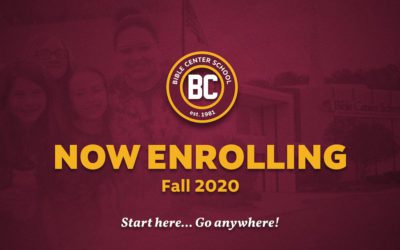 Bible Center school has continued to educate students in the middle of a pandemic during which everything has been unpredictable and constantly changing....
read more
Start here... Go anywhere!
Preschool | Elementary | Middle School
 A ministry of
 Bible Center Church